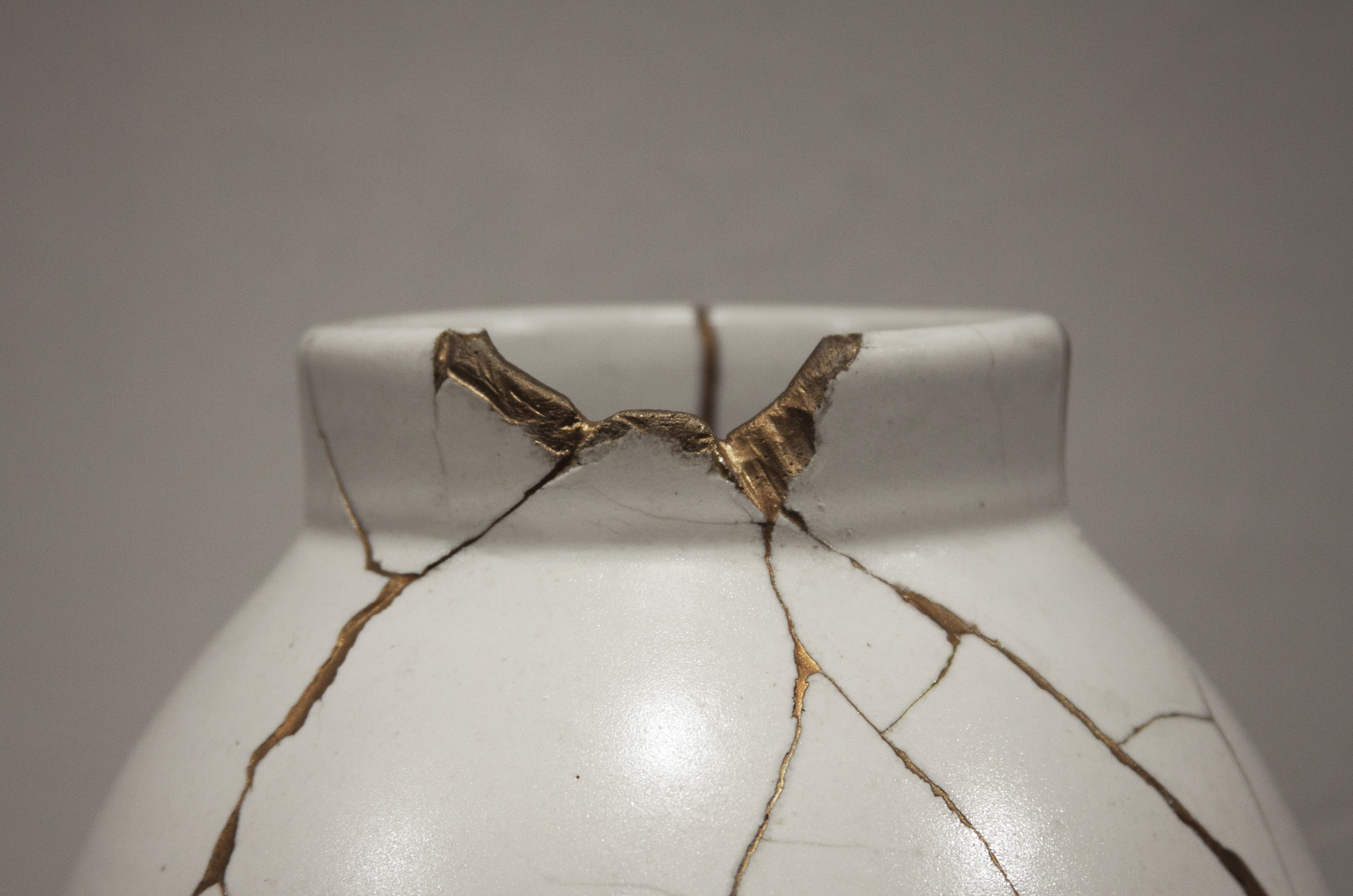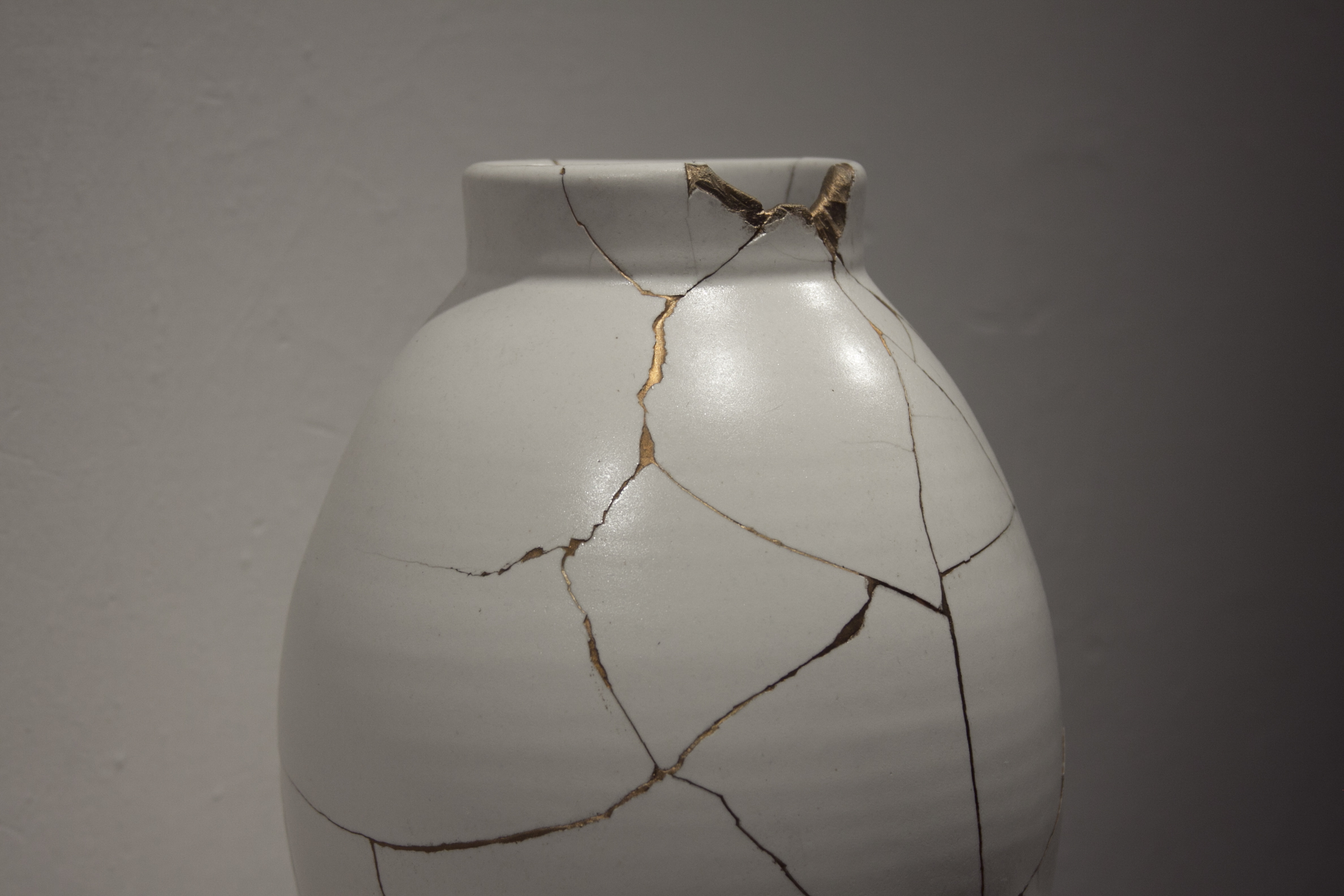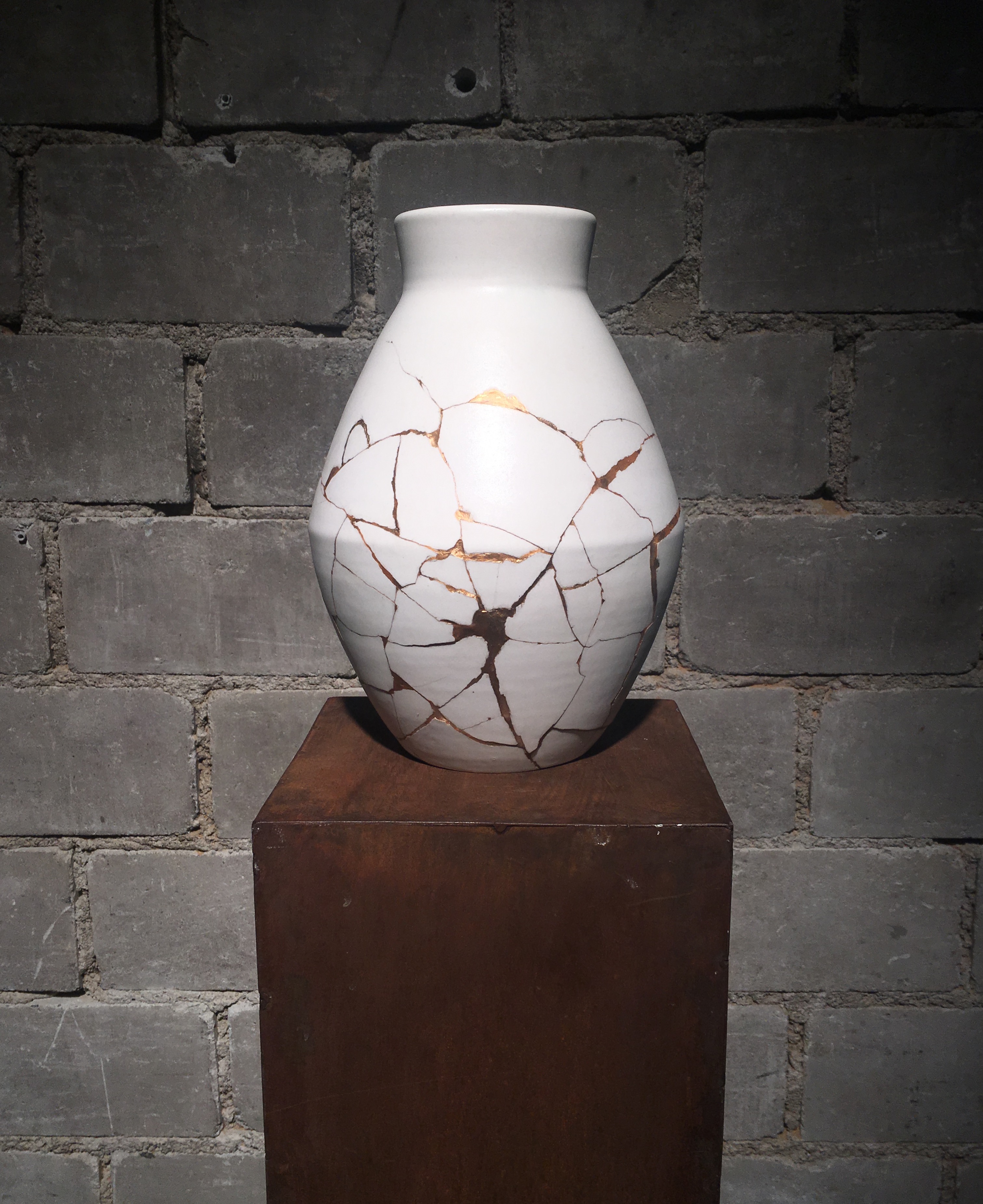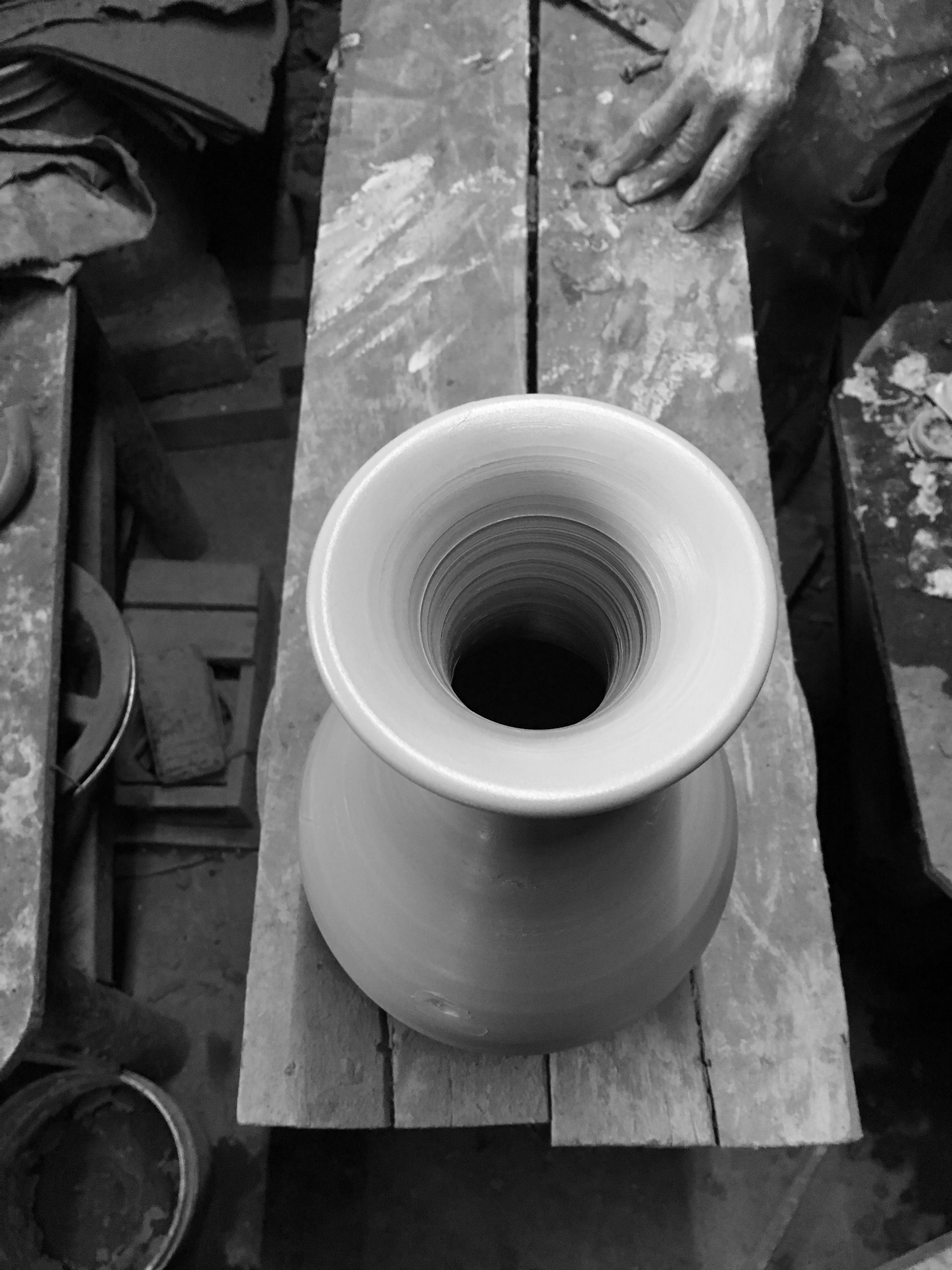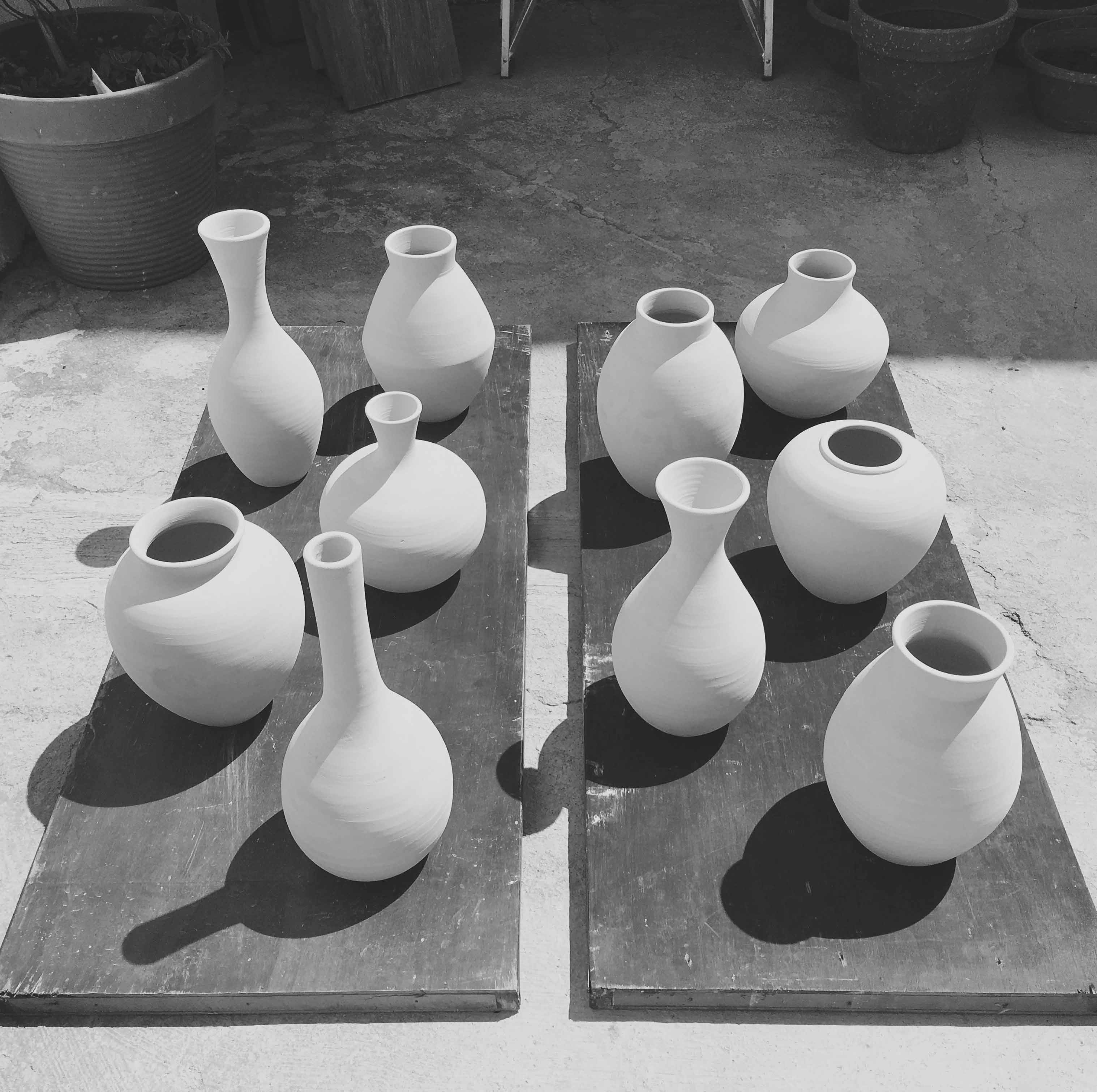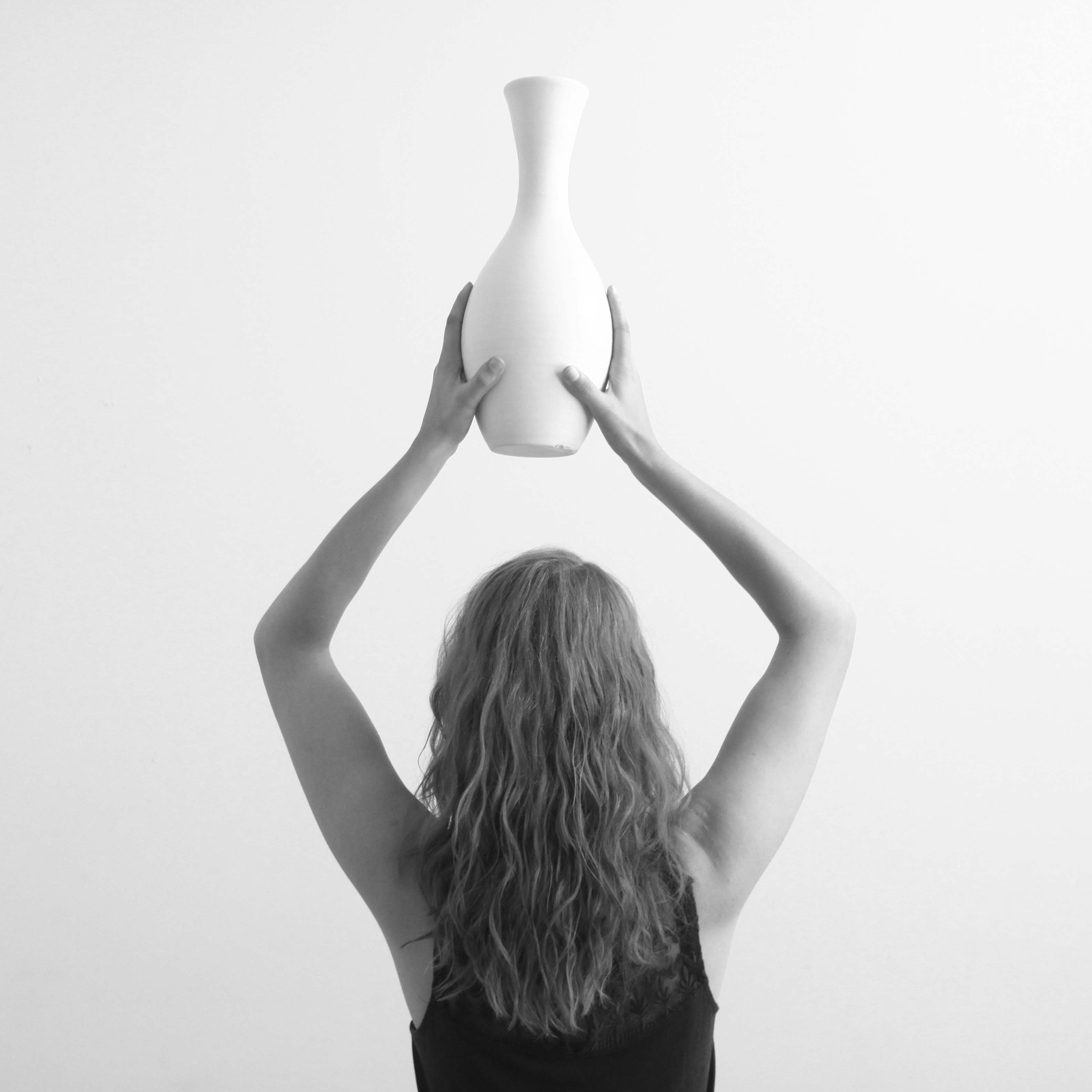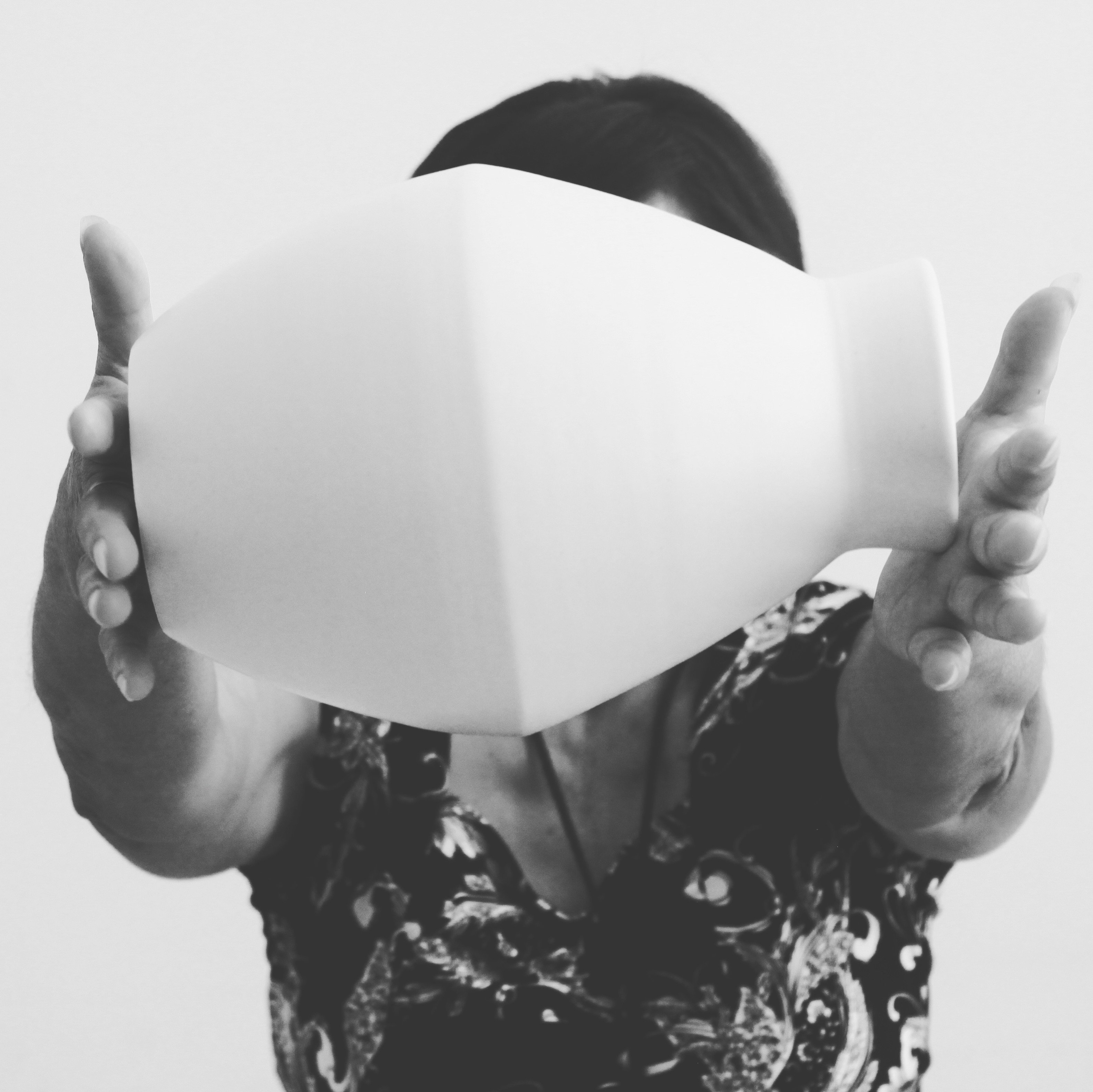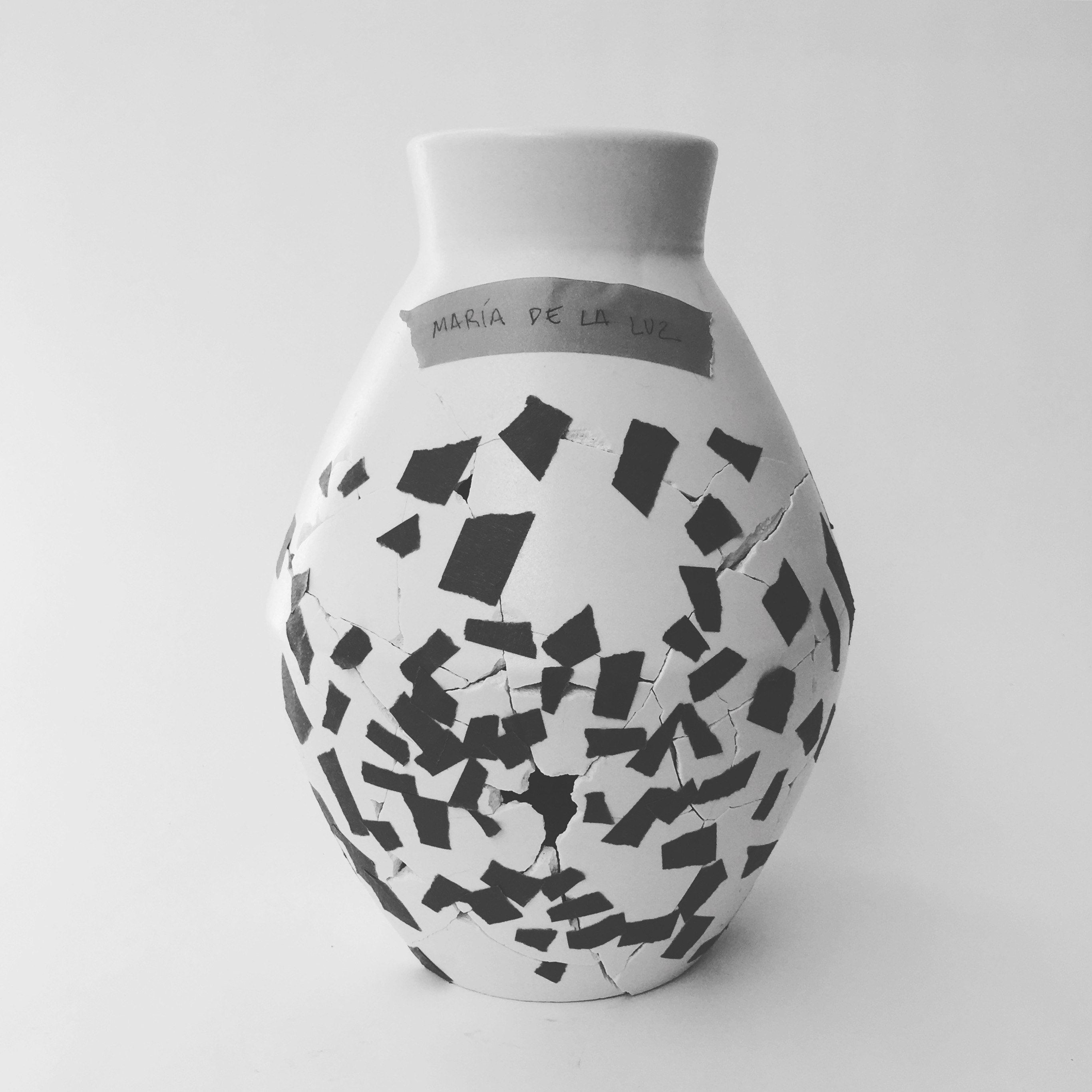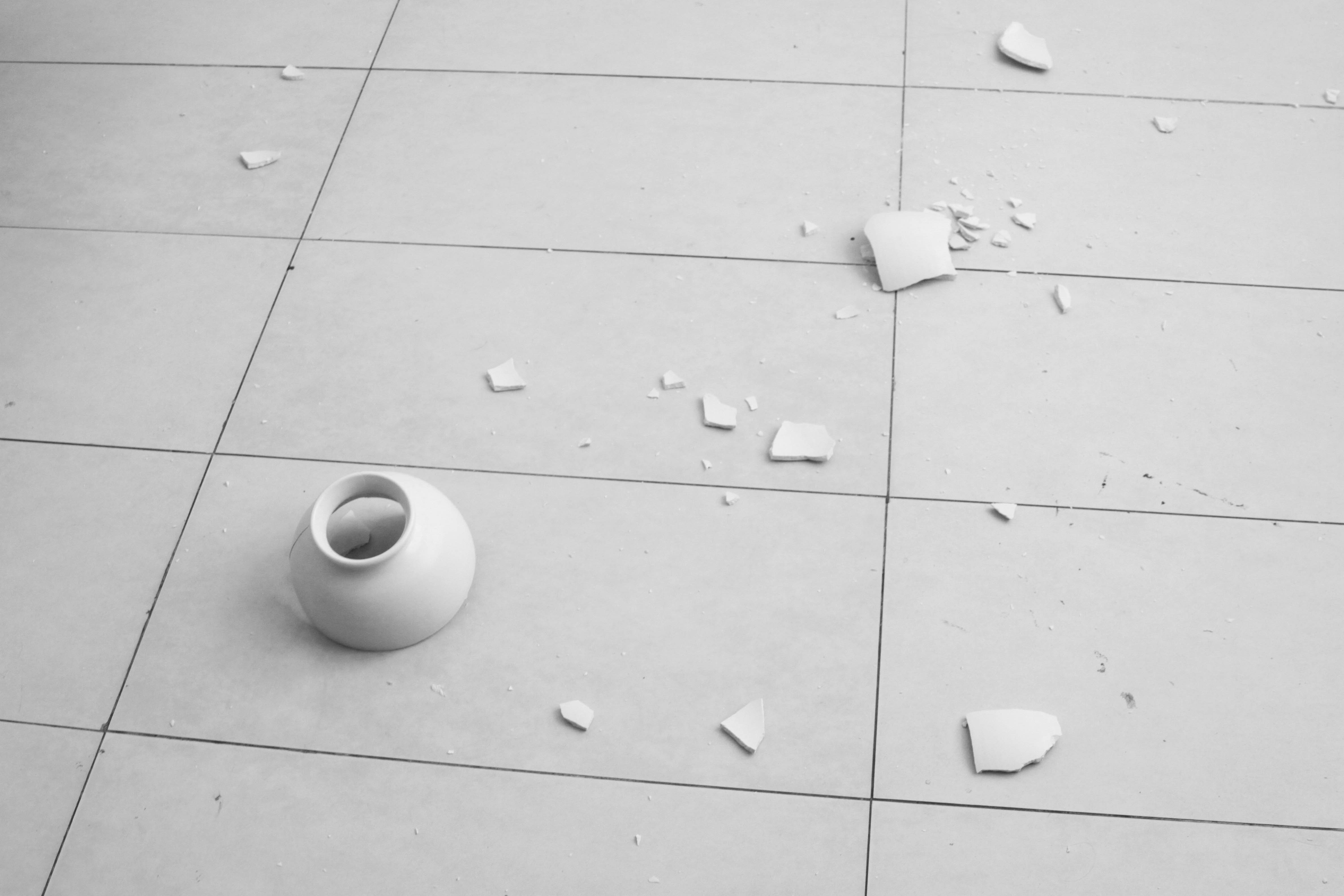 Resiliencia (2017 - 2019)

Seis vasijas de cerámica, arcilla polimérica, polvo de oro y cobre, circuito electrónico, altavoz.
Resiliencia es un proyecto que aboga por la cultura de la denuncia ante la violencia sexual y criminalización femenina en México. Para este proyecto trabajé con seis mujeres que ejercieron una denuncia y solicitaron asesoría legal y psicológica en el Centro de Justicia para la Mujer en Jalisco. A ellas les fueron comisionadas seis piezas de cerámica para su rompimiento, como finalización y símbolo de resiliencia ante los incidentes enfrentados. Las piezas fueron restauradas en la técnica japonesa Kintsugi y preparadas con tinta conductiva, sistema con sensor capacitivo y bocina para su funcionamiento interactivo: cuando un cuerpo se acerca a cinco o menos centímetros de la pieza, activa el sonido de su propia ruptura.
A la memoria de Manrico Montero (1973- 2018)

Gracias María de la Luz, Aidén, Mónica, Elena, Rocío y Fanny por hacer de sus cicatrices un río de oro. A todos los creadores, profesionales y artistas que compartieron su conocimiento y su tiempo para dar vida a este proyecto. Todo mi agradecimiento a los ceramistas Marina Santana, Delia Falomir, Adrián Guerrero y Francisco Padilla por compartir sobre técnicas y materiales cerámicos. Gracias a Emilio Gómez Ruíz por sus investigaciones sobre materiales conductivos aplicados en cerámica. Por su talento y maestría en el Torno al maestro Roberto Guevara. A Édgar Mondragón por colaborar con su inventiva en circuitos electrónicos. A Zulema Carrillo, Antonio Hernández y a Araceli Martínez del Centro de Justicia para las Mujeres Jalisco, gracias por realizar una labor tan necesaria y gracias por abrir las puertas para trabajar juntxs. José Antonio Santana y al equipo de Centro Gráfico del Valle. A Fernando Vigueras y a Juan Pablo Villegas por sus consejos y apoyo, y en especial agradezco a Manrico Montero por asesorar este proyecto.

Proyecto apoyado por el Fondo Nacional para la Cultura y las Artes.

Sobrevivir, sanar, resistir reseña por Juan Pablo Ruíz Núñez en CÓDIGO, Arte, Arquitectura y Diseño.
---
Resilience
(2017 - 2019)

Six ceramic vessels, polymer clay, gold and copper dust, electronic circuit, speaker.

Resilience is a project that advocates to improve the culture of denouncing sexual violence and criminalization of women in Mexico. For this project, I worked with six women who made a denunciation and requested legal and psychological advice at the Justice Center for Women in Jalisco. Six ceramic pieces were commissioned to them for their breaking, as a symbol of liberation of the incidents faced. The pieces were restored in the Japanese technique Kintsugi and prepared with conductive ink, a capacitive sensor system and a speaker iside them for their interactive operation: when a body approaches the piece, it activates the sound of its own rupture.


To the memory of Manrico Montero (1973- 2018)

Thank you Maria de la Luz, Aiden,Monica, Elena, Rocío and Fanny for turning your scars into a gold river. To all the creators, professionals and artists who shared their knowledge and their time to give life to this project. All my thanks to the ceramists Marina Santana, Delia Falomir, Adrián Guerrero
and

Francisco Padilla

for sharing about techniques and ceramic materials. Thanks to

Emilio Gómez Ruíz

for his research on conductive materialsapplied in ceramics. For his talent and mastery in the potter's wheel to Roberto Guevara. To Edgar Mondragón for collaborating with itsinventiveness in electronic circuits.

To Zulema Carrillo, Antonio Hernández and Araceli Martínez from the

Justice Center for Women in Jalisco,

thank you for doing such a necessary job and thank you very much for opening the doors for working together. To José Antonio Santana and the team of

Centro Gráfico del Valle.

To

Fernando Vigueras

and

Juan Pablo Villegas for their support, and especially thanks to Manrico Montero.

Resilience is a project supported by the National Fund for Culture and the Arts.