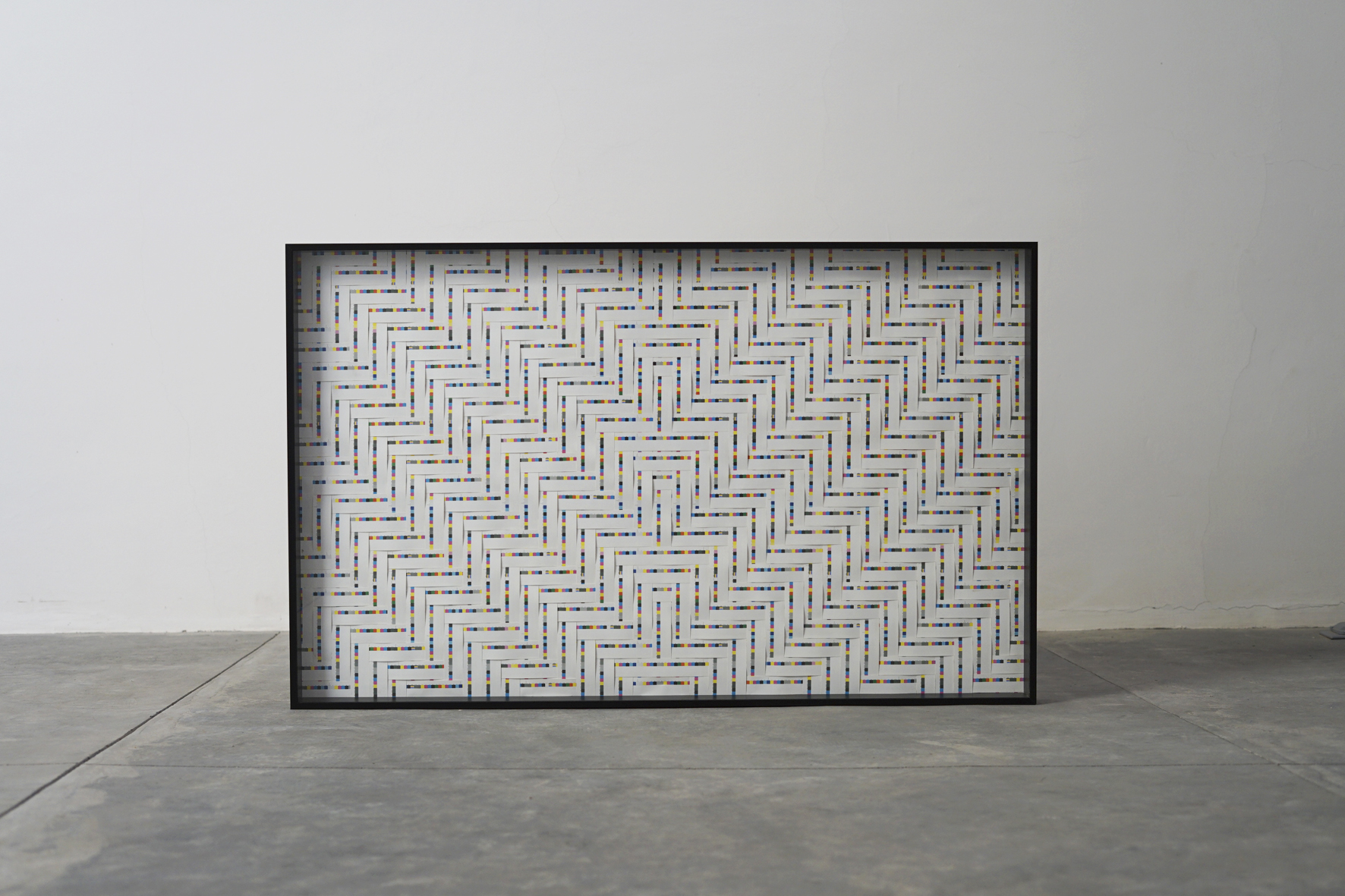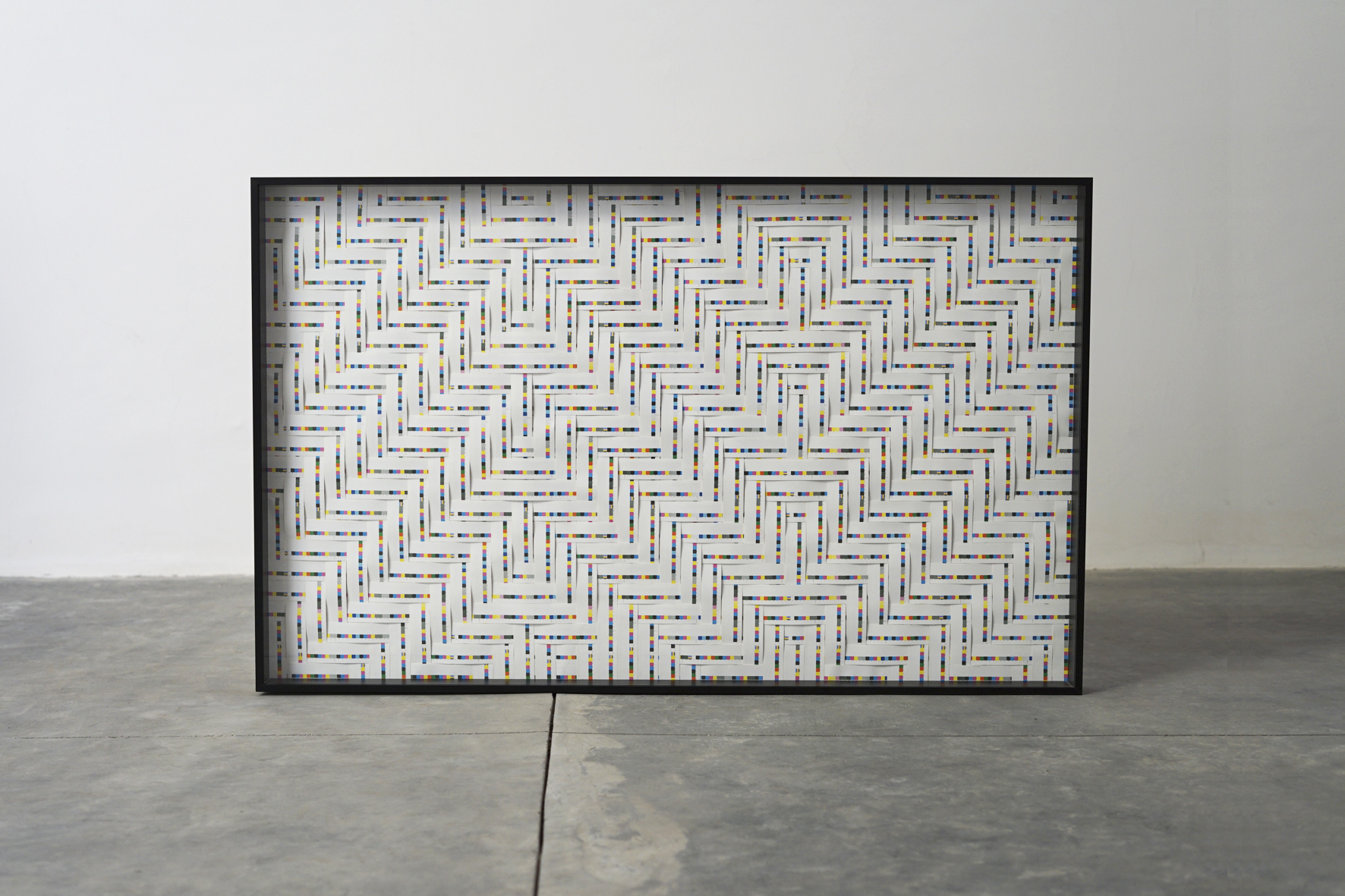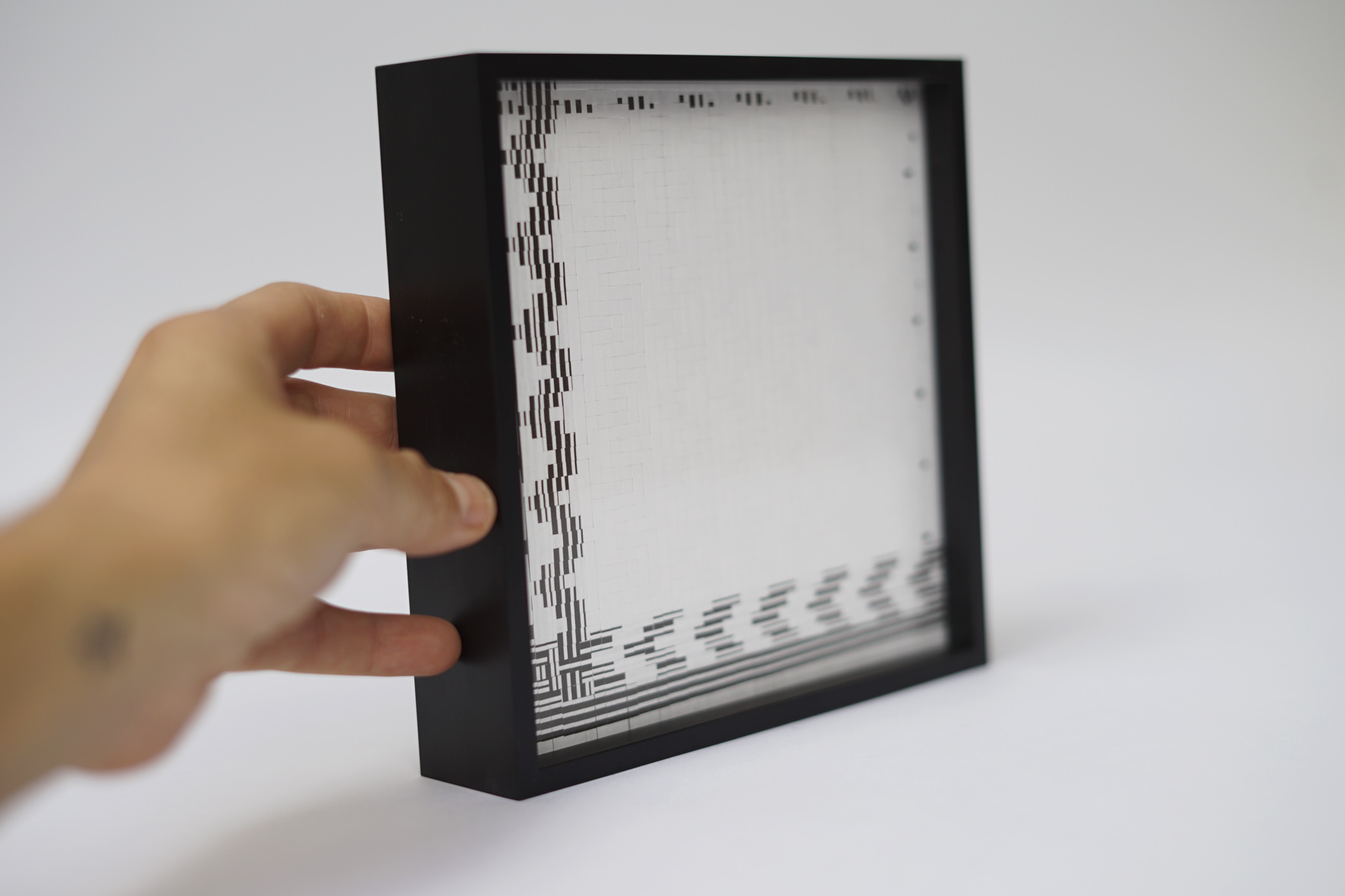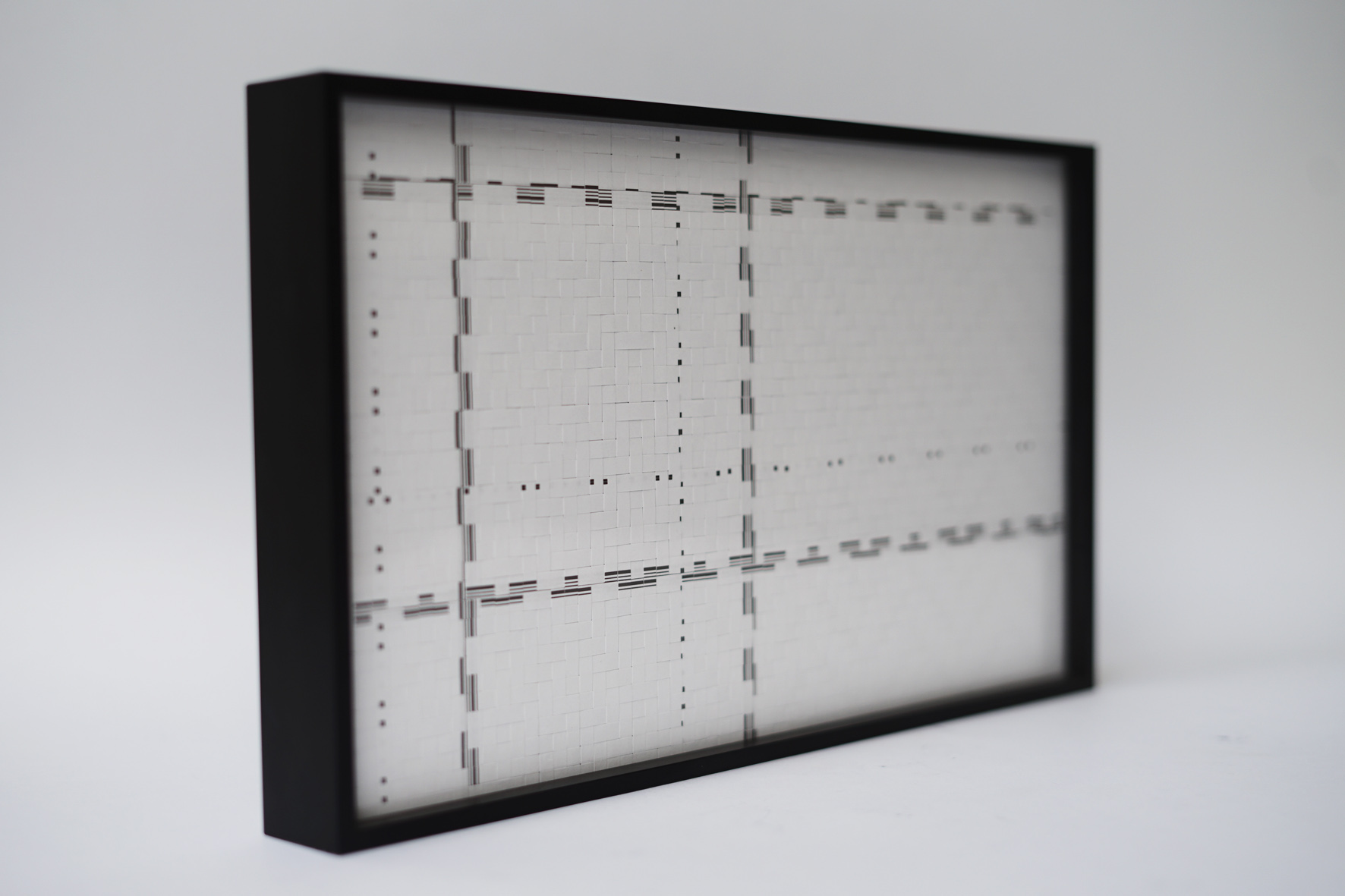 Petates (2017- a la fecha)

Tejidos de papel.
Medidas variables.

Esta serie de tejidos de papel - algunos provenientes de libros de literatura, otros de guías de corte de papelería offset de la industria farmacéutica - establecen un juego entre dos campos semánticos en el cual la trama narrativa se entrelaza con un suceso real.

---
Petates (2017- to date)

Paper weaving.
Variable measurements.

This series of paper weaving - some provenient from literature books, others from offset stationery cutting guides from the pharmaceutical industry - establish a binomial between two semantic fields in which the narrative plot is intertwined with a real event.