Para Hibernar/ Ana Fauna, Buena Tarde,
©2022



Para Hibernar es una colección de seis piezas ambientales de larga duración que trazan una arquitectura gélida en un entorno que evoca la montaña. Los ambientes creados en esta primera colaboración entre Carlo Filio (Buena Tarde) y Ana Paula Santana (Ana Fauna) son el resultado de una improvisación realizada con sintetizadores, grabaciones de campo y procesamiento digital; la cual fue grabada en O.Y.E. Oficio y Experimentación en agosto de 2021 y fue terminado como EP en enero 2022.

Tomando como referencia literaria el poema Animal de Invierno de José Watanabe, cada pieza es una provocación hacia el ascenso, hacia la contemplación y el recogimiento en una locación montañosa. Una exploración sobre nuestra relación con la naturaleza y la oscilación del cuerpo en un entorno de imponencia.

Composición: Buena Tarde, Ana Fauna.
Master: Carlo Filio
Arte: Ana Paula Santana
Grabado en O.Y.E. Oficio y Experimentación, Zapopan, Jalisco, México.
©2022 Buena Tarde, Ana Fauna
Agradecimiento especial a José Watanabe y su Animal de Invierno.
Fecha de Lanzamiento: Junio 9, 2022 by Antimateria Sonora


01_ Inocente entre la neblina
02_ Voy sin mentirme
03_ Vetas Minerales
04_ Por enésima vez
05_ Animal de Invierno
06_ Para Hibernar

---
To Hibernate/ Ana Fauna, Buena Tarde, ©2022

To Hibernate is a collection of six full-length environmental pieces that trace icy architecture in a setting that evokes the mountains.The environments created in this first collaboration between Carlo Filio (Buena Tarde) and Ana Paula Santana (Ana Fauna) are the result of an improvisation carried out with synthesizers, field recordings and digital processing; which was recorded at O.Y.E. Oficio y Experimentación in August 2021 and was finished as an EP in January 2022.

Taking the poem Animal de Invierno by José Watanabe as a literary reference, each piece is a provocation towards ascent, towards contemplation and recollection. An exploration of our relationship with nature and the oscillation of the body in an imposing environment.

Composition: Buena Tarde, Ana Fauna.
Master: Carlo Filio
Art: Ana Paula Santana
Recorded at O.Y.E. Oficio y Experimentación, Zapopan, Jalisco, Mexico.
Special thanks to José Watanabe and his Winter Animal.
Release Date: June 9, 2022 by Antimatter SonoraPara

01_Inocente entre la neblina
02_Voy sin mentirme
03_ Vetas minerales
04_Por enésima vez
05_ Animal de invierno
06_ Para hibernar
Para Hibernar
EP - AS015 ©2022

Listen on
Spotify
Soundcloud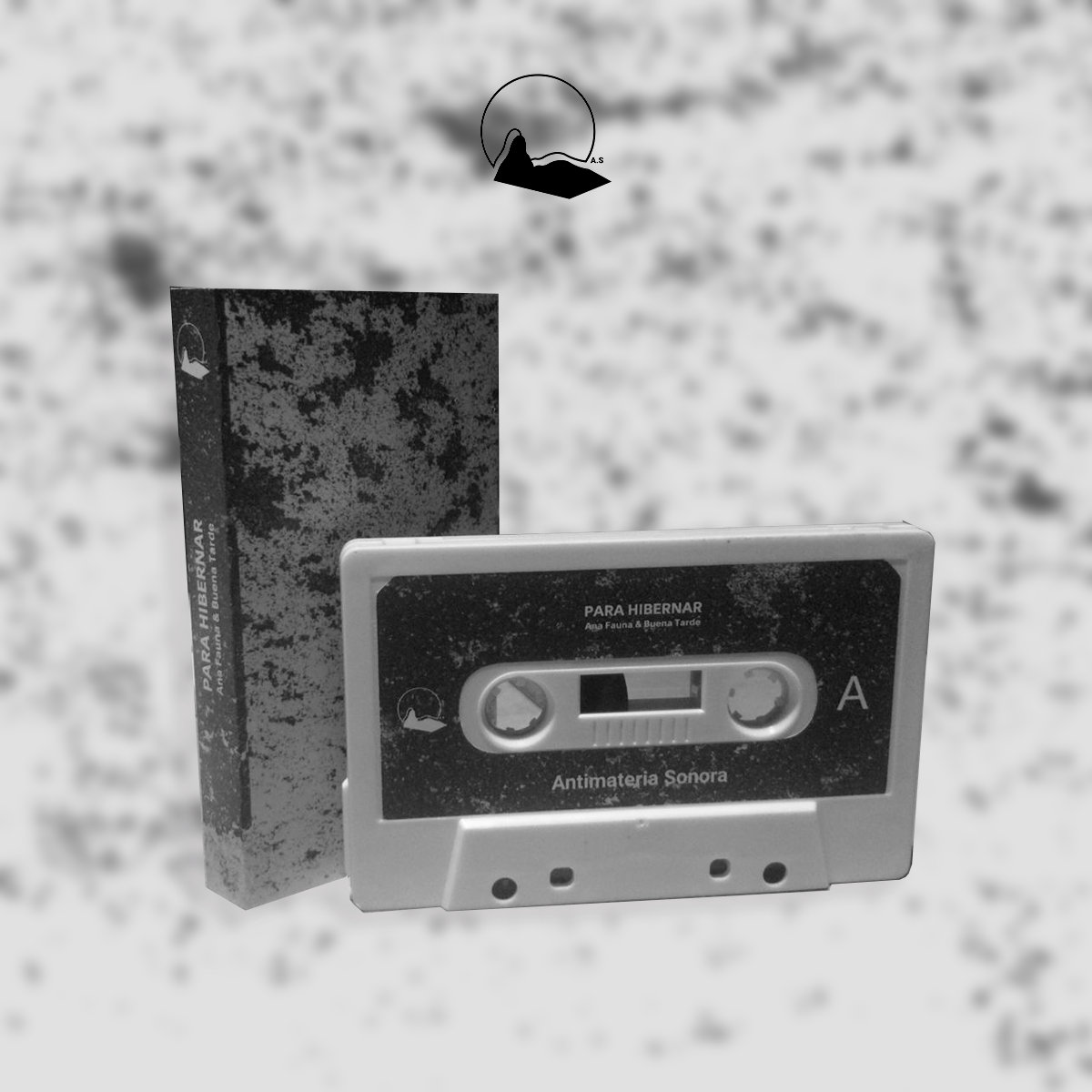 Released June 9, 2022 by Antimateria Sonora.

Music by Ana Fauna, Buena Tarde.
Artwork by Ana Paula Santana.
Mastering by Carlo filio.

Recorded at O.Y.E. Oficio y Experimentación, Zapopan, Jalisco, México. ©2022